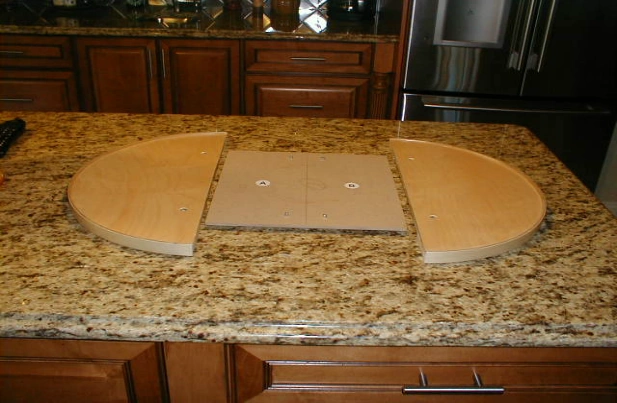 "See our video on the home page for instructions on installation".
Due to the Coronavirus We are unable to recieve the supplies we require to make the Retrolazysusy's and will be closed until Further Notice. Please stay safe and Thankyou for your patience
Contact us at Jalyuill@aol.com
Any questions please contact us at jalyuill@aol.com
Installs in minutes and no tools required. Comes in 3 pieces and Simply sits on your existing shelf. Check out the installation video on our Home page.


Our Best Retro Lazy Susan is a standard 19.5 inch diameter and is 1&1/8th inch in height.This fits all standard 8-12 inch deep corner cabinets that have a 10-14 inch door opening.

It is made of a solid Maple laminated plywood with a maple ring finished in a 3 coat polycrylic high gloss finish.
Available for $49.95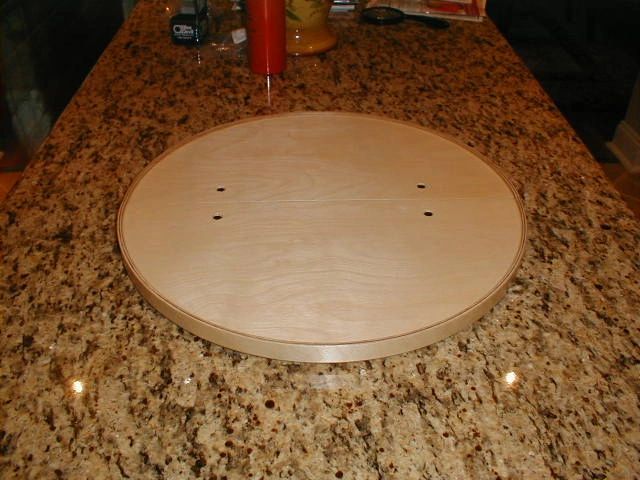 $49.95


Check out our other sizes and Models Below.
If you require a Custom size,or have any Questions
Please let us know either by email or at 516-945-9201
Our Best Seller is the same Retro Lazy Susan with Masonite Panel Board with a panel board top and edge. It can be used as is or you can paint or clear coat it as you would like. This finish is smooth and very practical for cabinet use.
Available in Full Round or D Shaped



Masonite Panel Full Round 19.5 Inch Diameter
$37.50


D-Shape Masonite Panel 19.5 Inch Diameter
$39.95





Masonite D Shaped Panel Finish 22 Inch Diameter
$41.95